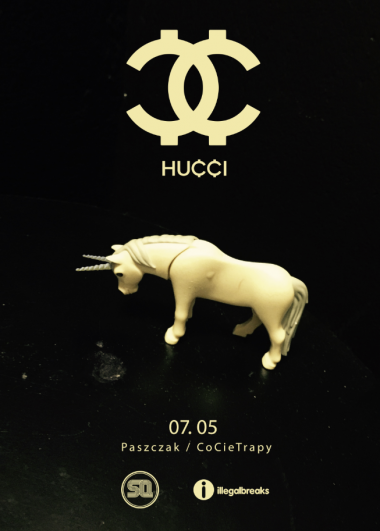 HUCCI comes to Poznan!
Hucci (Oliver O'Neill) is a British trap producer from Brighton, who gained a wide popularity at only 16 years of age via his Soundcloud account. Quickly recognized (by Ellie Goulding, Bro Safari or What So Not) for his unique sound and innovate take on the genre, he became one of the most exciting prospects in electronic music. Since then he consistently develop his style, which consist of tracks gentle and sensitive as well as hard and energetic. Like no one he can combine smooth, clean samples with traditional trap beat. Hucci himself describes his style as eclectic, pointing at Lex Luger on one hand, at Baauer on the other and never forgetting the hip-hop roots of his inspirations (Clams Casino, AraabMuzik).
He collaborated with artists of various genres (Stooki Sound, Game Face, G FrSH, Gabrielle Aplin). He released two EP's (Novacane, Rose Gold) and last year his first longplay (404). Also since 2015 he runs a quite mysterious project called Veyron Arche.
7.05.2016
SQ, Poznan 
start: 22:00
support:
Paszczak
CoCieTrapy
More: https://www.facebook.com/events/1579038695750456/