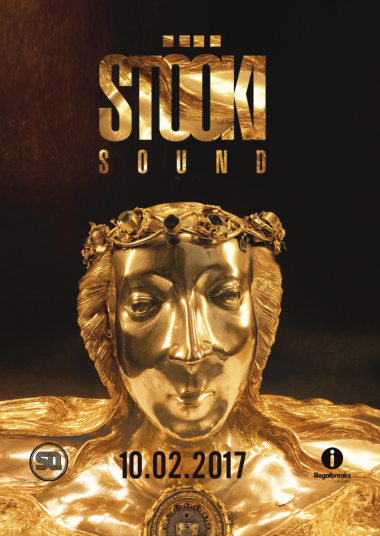 Stööki Sound in Poznan!
10.2.2017 SQ club, start 22:00
support: PASZCZAK
after party: TBA
Stööki Sound is one of the three elements of Stööki (Sound, Vision & Play) and is comprised of DJ Lukey and Jelacee.
The London duo has established themselve
s by pushing boundaries within the bass music scene and also staying true to their roots in Grime and Hip­-Hop. From numerous U.S. tours, to sharing a tour bus for two months with Keys N Krates, and several successful trips around the globe that have brought them to Australia, China, Southeast Asia, Europe, and beyond, over the past few years Stooki Sound have smashed through these global tours that have been satiating the needs of their rapidly growing fan base. Now in the midst of launching their independent record label, O.N.E Worldwide, their forthcoming Osiris EP includes 7 original Stooki Sound tracks that showcase the duo's unique blend of Grime, Trap, Electronica, and Hip­Hop, as well as Jelacee's debut as the group's lead vocalist. Stooki Sound will wrap up the 2016 with a tour spanning North America, and will then continue to take the #STÖÖKIMOVEMENT to new heights well into 2017 and beyond.