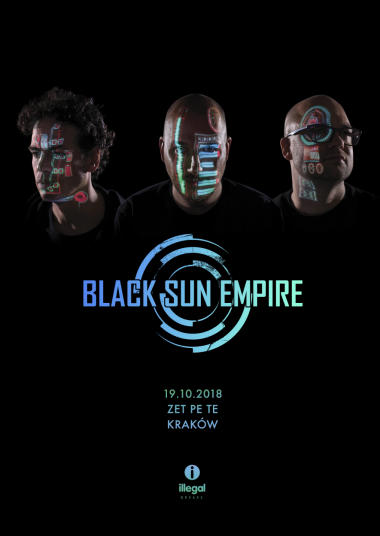 Black Sun Empire  19.10 in Krakow @ Zet Pe Te!
Entrance: 22:00
Black Sun Empire represent the finest in dark and tech fueled dance-floor drum & bass. Since bursting onto the scene back in 2000, they've continued to develop their own unique style and sound, releasing numerous singles as well as four full-length LPs and establishing themselves as leaders in the field. With their impressive DJ skills and inspirational productions, Black Sun Empire have reached far beyond their native Holland. They've toured the world many times over, with highlights including top festivals like Glastonbury, Tomorrowland, Electric Daisy Carnival, and numerous other festival appearances both in the UK and abroad. Black Sun Empire continue to build on their growing reputation as some of the most exciting and consistent performers around. Their label Blackout has equally been going from strength to strength with highly anticipated releases and regular worldwide label showcases. 
Come and see who we will guest this time!
Info about support soon.

More about BSE: 
www.blacksunempire.com

More info about party:
www.facebook.com/illegalbreaks
Event @ Facebook: BSE in Krakow