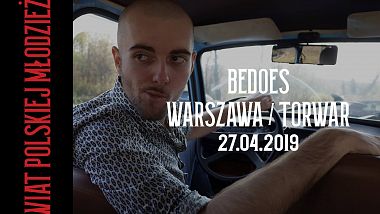 Bedoes
 @ 27.04.2019 will perform in Warsaw with his new album "Kwiat Polskiej Młodzieży"!
KPM Tour is just over a dozen concerts in selected cities in Poland. For the first time, wider public will have opportunity to hear the album live. Also, special guests will appear on the stage. Details soon.
Attention!
Persons under the age of 16 may take part in a concert only under supervision of an adult and under the sole responsibility of this adult, after purchasing tickets for both - minor and adult.