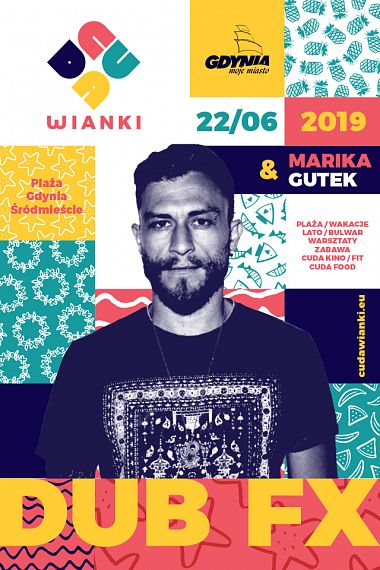 The star of this year's edition of CudaWianki Gdynia is Dub Fx!  The artist will perform on the miraculous scene on June 22!
Let's welcome summer in Gdynia again! Are you ready for tropical CudaWianki Gdynia?
Summer starts  #inGdynia. Cudawianki 2019!
Imagine a beach, sea and the rays of sun gently touching your tanned skin with warmth. Think of the scents that you associate with freedom. Remember the holidays, the most carefree, exotic and hot.
And now open your eyes and believe that you will find all this at the Baltic Sea during the event. Summer begins in #inGdynia. Cudawianki 2019!
Event @ Facebook > CudaWianki Gdynia