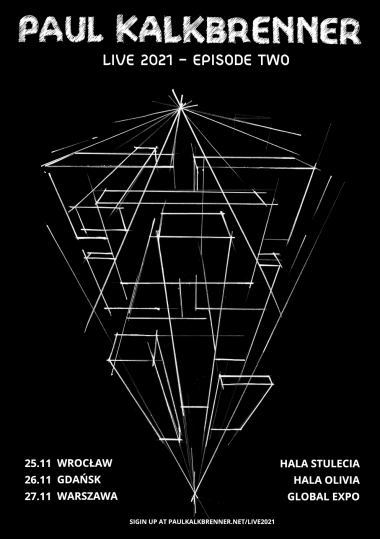 Paul Kalkbrenner Announces Episode Two 2021 Live Dates With New Show Concept 🖤
Wroclaw > Gdansk > Warsaw > Who's in?
Accompanying the concerts will be a unique series of screenings of 'Berlin Calling' before each show.
These screenings will be the first chance to watch Hannes Stöhr's '2021 Club Edit' of the movie.
Exclusive access to presale tickets including the pre-show Berlin Calling screening will be available again to those
Pre-sale - 1/09 at 10AM CET
General sale - 03/09 at 10AM CET