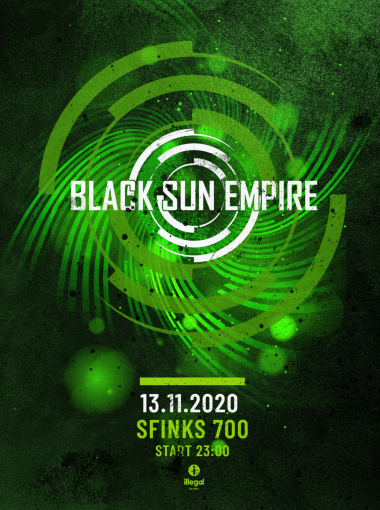 Black Sun Empire in Sopot - NEW DATE: 13.11.2020!
***
Black Sun Empire will set in Sopot on 13.11 @ Sfinks700! Classics of the Dutch team will sound in the Tri-City after a long break - you have to be there!

"Black Sun Empire began making music together in 1993, but it wasn't until drum & bass reached its peak in the mid-'90s that the trio truly found their footing. By thetime the Internet revolution opened a path for non-UK drum & bass acts to be fully embraced by the scene, Black Sun Empire had perfected their craft and began to deliver a distinct and different soundthat they could truly call their own. Emperors of their own self-built domain, Black Sun Empire's reach and influence cannot be underestimated. The trio reign over a musical realm that now encompasses a roster of the most exciting artists that the heavier side of drum & bass has to offer and an events arm that delivers their vision directly to a growing, dedicated fan base. While you can be assured thatBlack Sun Empire will continue their expansion across the globe, it's clear to see that they have already fulfilled the destiny which their namesake bestowed upon them."

BSE - official sites:
www.blacksunempire.com
www.facebook.com/blacksunempire

Support & Fountain Room lineup soon!
Entrance: 23:00.
Event @ Facebook >> https://bit.ly/2Hg1Ets

Promoter:
www.illegalbreaks.com
www.facebook.com/illegalbreaks